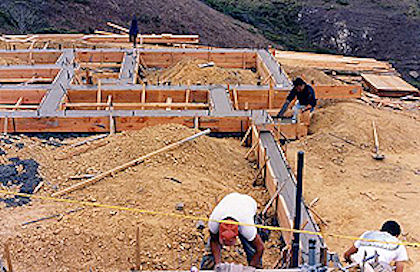 One of the worst mistakes you can make is hiring the wrong people for the job. Bad hires often lead to mistakes, delays and a ton of frayed nerves—not to mention a lot of stress and hassle. Here are mistakes you'll need to avoid when you pick a general contractor in Pleasant Hill CA:
Not doing any research
Research gives you the information you need to make smart hiring decisions. If you just go online and pick the first companies for remodeling work that you, that's not going to help you find the right team or contractor for the job.
Not checking credentials
The first thing you do is to check on credentials. This makes it easier to cull through your online options. By knowing you're working with a general contractor in Pleasant Hill CA who is licensed to work in your state, you won't have to worry about delays and mistakes that could lead to unnecessary costs all while leaving your property a mess.
Not asking about insurance
You could end up paying for medical bills if any of the crew get injured onsite. That's why you shouldn't skip asking about insurance. Pick a contractor that provides insurance for his or her crew so you can breathe easy knowing you've covered those bases.
Not asking for references
Want to know more about the crew and company before you hire them? Ask them to provide you with a list of references, says Warmly Yours. Companies that are happy and proud of the service and quality of the work they provide will have that list ready to go.
Not checking those references
Don't waste that list. Call up those references to get a better gauge on the crew and company. Ask them about their experience. Was the crew professional? Would they use the company again?