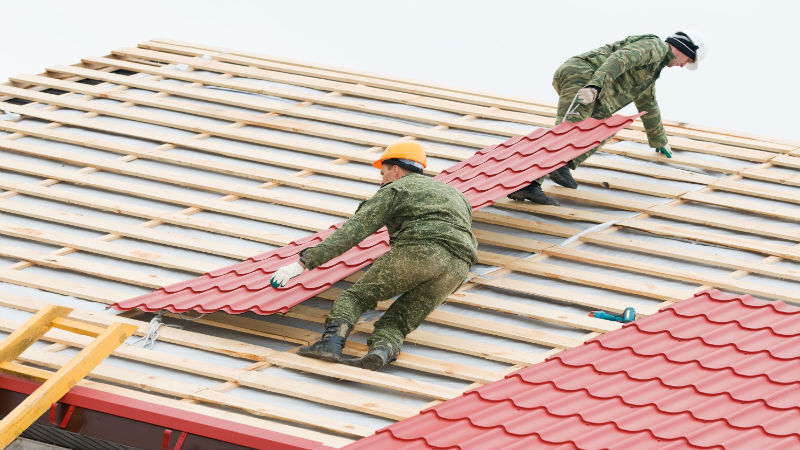 Regardless of your reasons for wanting your roof to be redone, finding a reputable company to complete this project is important. It can be an incredibly risky task for those who are untrained in the field. Roofing experts spend years training and are constantly learning the most recent procedures and techniques for remaining safe while on the job. This makes hiring a professional company ideal: you don't have to put your own safety at risk and the people you hire to complete the project will be highly trained individuals who can likely have it done in less time.  Knowing what to look for in a roofing company in San Antonio will help you narrow down your search. Here are a few things to keep in mind.
#1: Look For An Insured Company
One of the most important things to look for when hiring any third party service to complete work on your home or business is insurance. Not only does this protect you in the event of damage or an accident, it also is a strong indication that the company you've hired puts an emphasis on safety and accuracy while working.
#2: Look For Experience
Another quality you should keep an eye out for is the nature and extent of experience the company has in the field. While there is nothing wrong with supporting an up and coming business in many other fields, when it comes to roofing it's important to look for experience. Most companies will discuss the type of experience they have in the field on their website, along with providing a gallery or testimonials.
#3: Ancillary Services
Looking for a company that offers ancillary services can also help you complete many other home improvement projects much faster. These companies may be able to send out multiple teams, depending on the nature of the projects you wish to have completed. The end result is in your home looking the way you've always dreamt in a shorter period of time, and with minimal hard labor on your part.
To learn more about finding a roofing company in San Antonio, contact Shaw Company Remodeling at http://www.ShawCoRemodeling.com.