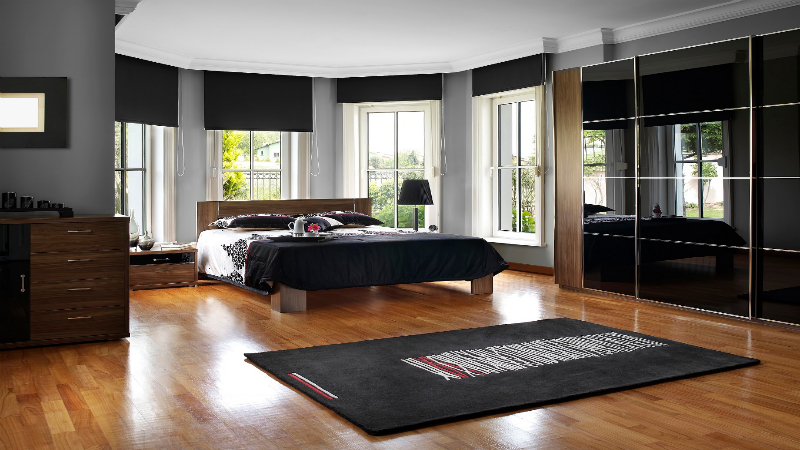 There are nearly endless choices when it comes to picking out window coverings for a room or an entire home. Because of this, you can get almost any look you want, from clean and classic, to bold and colorful, to simple and functional. Window coverings come in styles such as roller shades, sheer shades, and vertical and horizontal blinds. They can create deep privacy and an open, air feel. Here are three excellent choices for styles of window blinds.
Roller Shades
This type of shade often works exceptionally well in bathrooms, as it affords complete privacy. Natural light can still beautifully filter through, but no one from the outside will be able to peer in. This type of blind works by rolling up or down and is simple and trouble-free to use. They come in many different colors and materials so it should be easy to find one that will complement any room and décor. They can also work well in bathrooms where light control can be a big issue. They also tend to be energy efficient and are easy to clean.
Sheer Shades
Sheer shades are often lightweight and help create an airy, open atmosphere in a room. Made of translucent materials, they can foster a beautiful stream of natural light coming into a room. They are perfect for reading nooks and quiet rooms that are off the main traffic route in a home. They will still block out harsh UV light and provide some insulating qualities. Perhaps the greatest quality of sheer shades is they allow an appealing transmission of natural light into a room. They also come in many varieties of materials and colors.
Cellular Shades
Cellular shades are best known for providing superior insulating qualities, and they also block and filter light. Their unique cell construction allows them to more effectively trap air and they can be made in the single cell, double cell or even triple cell construction. Cellular shades are often used on doors and windows that face the coldest side of a home. They also afford excellent privacy, making them a great choice for areas where people might be passing by. They can also block out completely light coming into a room, so are appropriately used as room-darkening shades. While not for everyone, cellular shades have many advantages.
There are certainly many excellent choices out there for window coverings. Roller shades, sheer shades, and cellular shades are just some of the selections available for a home or office. Click here for more information.