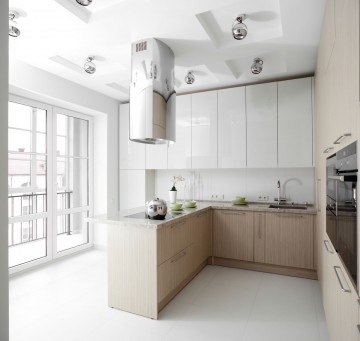 Although the outlook for the real estate market is better than it was a few years ago, a lot of homeowners are of the opinion that rather than sell, they will be better off staying put and improving their current home.
Many San Antonio home improvement projects add value to your home and some don't. Of all the projects that are available to the homeowner, which are the best ones to consider?
   * Kitchen remodeling:
The kitchen is really the heart of any home and as a result it is subjected to a great deal of wear and tear. Updates to the kitchen really do pay off, not only in the value of the home but in the increased enjoyment that you get. Like any project, there is no need to go over-the-top; one big mistake that many people make is making the kitchen better or fancier than the other rooms in the house.
   * Add a bathroom:
You can recover a large percentage of your cash outlay when you add a bathroom to a home that only has a single bathroom. Of course you will need space, look around your home, you may be surprised that you can comfortably identify underutilized space such as under the stairs or an unused closet.
   * Reinvent a room:
It is quite easy to save money on a San Antonio home improvement project by reinventing a room or space in your home. It takes far less to finish a basement or add another bedroom in the attic than it does to add space to the existing house footprint. If you have aging parents you might want to consider adding a small apartment for them over the garage.
One of the best home improvement projects that you can undertake is to replace old windows with modern, energy efficient units With the possibility of tax credits and the savings in energy, it doesn't take long to recoup your investment and you keep on saving for years to come.
There are numerous San Antonio home improvement projects that don't cost a great deal but add considerably to your enjoyment of your home as well as its future resale value. To discuss how you can better use your home you are invited to talk to the experts at Shaw Company Remodeling.