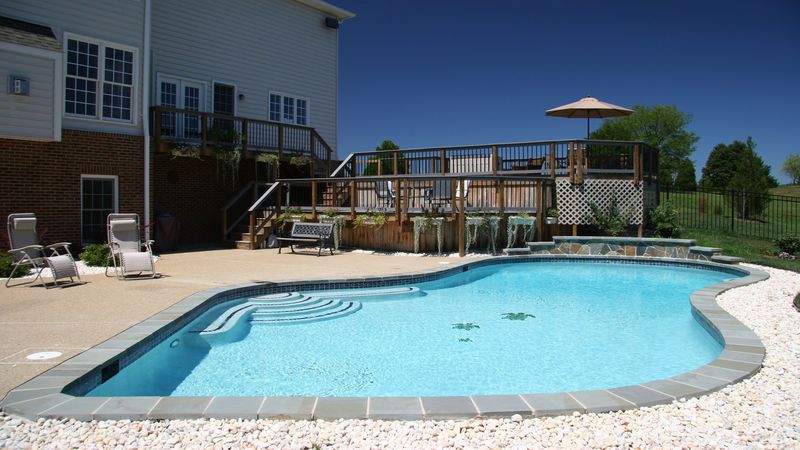 If you've been thinking about adding a pool to your backyard but are unsure where to start, then you've come to the best place in the Greater Tampa Bay area for custom pools. Our team of expert pool designers can turn any space into a backyard haven, no matter how much room you have in which to work. Whether you're looking for custom pools in Tampa that will create a luxurious resort feel to your backyard or a fun place for your children to play while you enjoy the sunshine, we've got a pool that will make your backyard dreams come true.
The Many Different Styles of Custom Pools
Whether you own a massive home that rests on acres of usable land, or you live in a modest ranch house with a minimal backyard, you can still enjoy the luxury of having an inviting custom swimming pool. Our professional designers have a list of features and equipment that can be added to any of our custom pools in Tampa so that you can achieve the aesthetic you've been imagining. Large fixtures made of rock, waterfalls, slides, and even decking can be added to make the space truly unique.
No Yard is too Small
With our streamline pool options, you can turn any yard no matter how small, into a beautiful escape from reality. Some of the most stunning creations our designers have ever made were built in yards so small they only had 15-20-feet of space from the property line to make the project work.


Contact Natural Springs Pools to learn more about the products and services we provide.

Visit our Yelp profile, for more information.