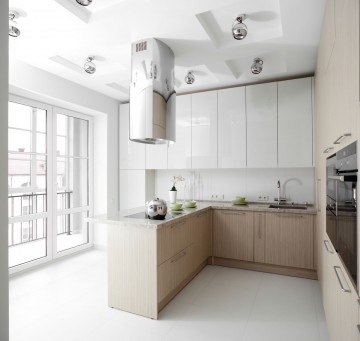 When it comes to a kitchen or bath remodel, the tile is the icing on the cake. When done right, it can be what brings the entire space together with a clean, beautiful and cohesive look. But how do you know what material to choose? Which option will give you the effect you desire without busting the bank? Consider the following points when you are in the midst of your next project.
Look at Location
Location is everything in real estate, and the kitchen is no exception. Where your tile will be installed is a huge indicator of the type of tile you should choose. Traditional ceramic tiles can be used practically anywhere around a kitchen. Glass tiles, on the other hand, are more decorative in nature and really lend themselves to backsplashes while they would look strange and not function well as countertops or in high use areas like flooring.
Stick to A Budget
It doesn't matter if the tile is the most beautiful thing you have ever seen, if it isn't within budget, it probably isn't worth it. The best way to get a material that you love and can afford is to ask to see only the tiles within your budget. Your designer can help you find something that works well with your design but doesn't break the bank.
Determine Tile Usage
Similar to location, you should determine which kind of tile is best suited to the needs of your kitchen. A robust tile like vinyl, cork or bamboo would be great options for flooring, but if you expect there to be a lot of moisture, a traditional ceramic, porcelain or stone tile may be a better option. Style also comes into play. For example, if you want the durability and waterproof features of a ceramic tile but have always wanted hardwood flooring included in your kitchen and bath remodeling in Tampa, you could opt for tile that has been formed to resemble wood planks.
Choose Material That Will Last
Are you rough on your kitchen? Do you treat your countertops like your children treat them? How much wear and tear you put your kitchen through has a direct impact on the type of material you should choose during your remodel. If you are rougher on your surfaces, stay away from materials that chip and crack easily. If you are more gentle in nature, most materials will work well when applied to their proper locations.
Choosing the best tile is about more than just looks. Think about these points the next time you have a remodel to complete, and you may be surprised at how well they work.